Registration desks
The registration desks will be located in the ground floor of Building CW. We recommend picking up your registration material as soon as you arrive on Sunday to avoid queues on Monday morning.
Opening Hours of the Registration desk:
► Sunday 12:00 - 20:00
Monday 07:30 - 18:00
Tuesday 07:30 - 16:00
Wednesday 07:30 - 15:00
Registration
Registration is required for all participants and exhibitors. Registered participants and exhibitors will receive a badge giving them access to the conference venue as well as participant's materials. Participants and exhibitors are requested to wear their badge visibly at all times.
The registration fee for a full delegate covers the following:
Admission to all sessions and the exhibition
Conference materials (printed conference handbook with short programme; USB stick with handbook including a complete programme with abstracts; sponsor & exhibitor materials)
Tea, coffee and lunches throughout the conference (for each day, you will receive a lunch coupon)
Admission to the Welcome Reception on July 3, 2016 (starting at 18:00) at Poznan University of Technology
Voucher for Snack & Beer at Old Market Square on July 4, 2016
Admission to the Farewell Party on July 6, 2016 (starting at 18:00) at Poznan University of Technology
Badge serving as a 4-day ticket (valid from Sunday to Wednesday) for public transport (tram, bus) in Poznań
The registration fee for an accompanying person covers the same except the admission to sessions and conference materials.
Please note that the Conference Gala Dinner on Tuesday is not included in the registration fee.
Location of the registration desks
| | |
| --- | --- |
| Building CW, ground floor | Address: Piotrowo 2, 60-965 Poznań |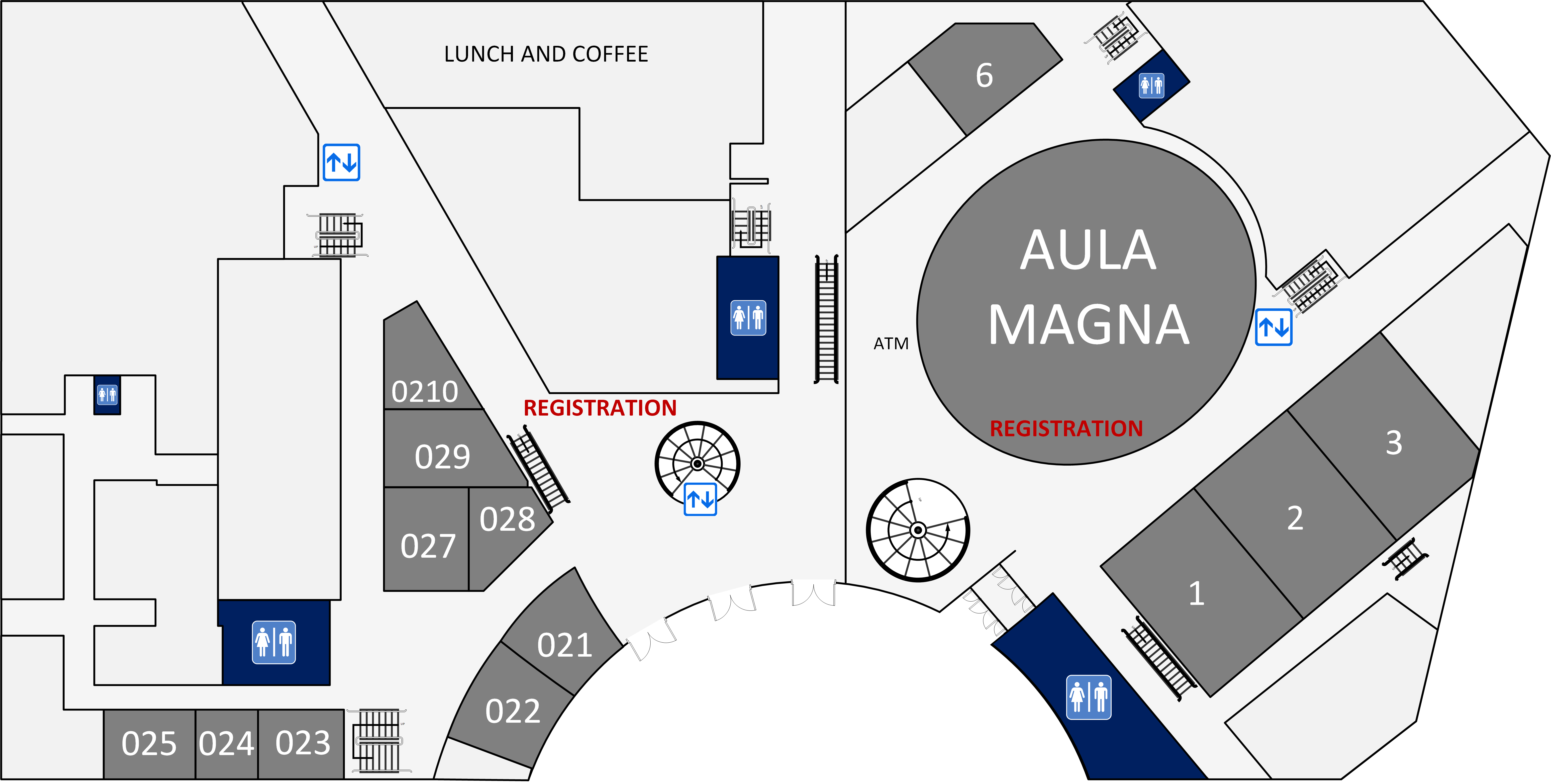 Registration before the conference
Registration for the EURO 2016 conference:
https://www.euro-online.org/euro28/registration/register/
Early registration deadline: Friday, April 1, 2016
Author registration deadline: Friday, April 15, 2016
Registration fees in EURO
Early
Regular
375
Late
Regular
500
Student
200
Student
300
Polish participants can pay the equivalent fees in PLN to the following account of Bank Handlowy in Warsaw:
37 1030 1247 0000 0000 5586 1201
Registration fees in PLN
Early
Regular
1615
Late
Regular
2150
Student
860
Student
1290
EURO 2016 Conference Fee Reductions
Please note that the small funding grant has been allocated and further requests are not required.
Students
Reduced conference fees are available for Bachelor, Master and full-time PhD students who should provide some evidence of their status. PhD students need a confirmation from their supervisors.
Retired Persons
There is a limited number of reduced fee registrations available for retired persons, allowing them to register at the student rate.
Applicants should send a request via email to [email protected] with the following information: Your full name, nationality, login name in the EURO submission system, title of submitted abstract, former institution, and date of retirement. This limited number of registrations is available on a first-come-first-served basis.