Conference Venue
The conference will be organized at Poznan University of Technology, Warta (Piotrowo) Campus which is beautifully located on the riverside, next to a recreational area of Malta lake, and within a close and easy reach of the city centre.
The main EURO 2016 conference venue is a modern Lecture Centre (Centrum Wykładowe; CW). It has been constructed in the last 10 years in such a way that from its three passages you can see the historical symbols of Poznan: City Hall, Cathedral, and Bernardine Church.
Another three modernist buildings from the 70s (BM, PA, and WE) are the symbols of the campus. These have been recently renovated, normally accommodating the Faculties of Mechanical and Electrical Engineering.
Main conference venue: Lecture and Conference Centre, Poznan Univeristy of Technology (Centrum Wykładowe i Biblioteka Techniczna, Politechnika Poznańska)
Address: Piotrowo 2, 60-965 Poznań
Venue of the central plenary lecture by Robert Aumann: Earth Hall (Sala Ziemi), Poznań International Fair (outside the main conference venue)
Address: Głogowska 10, 60-734 Poznań
Bird's Eye-View on the Conference Venue


Building CW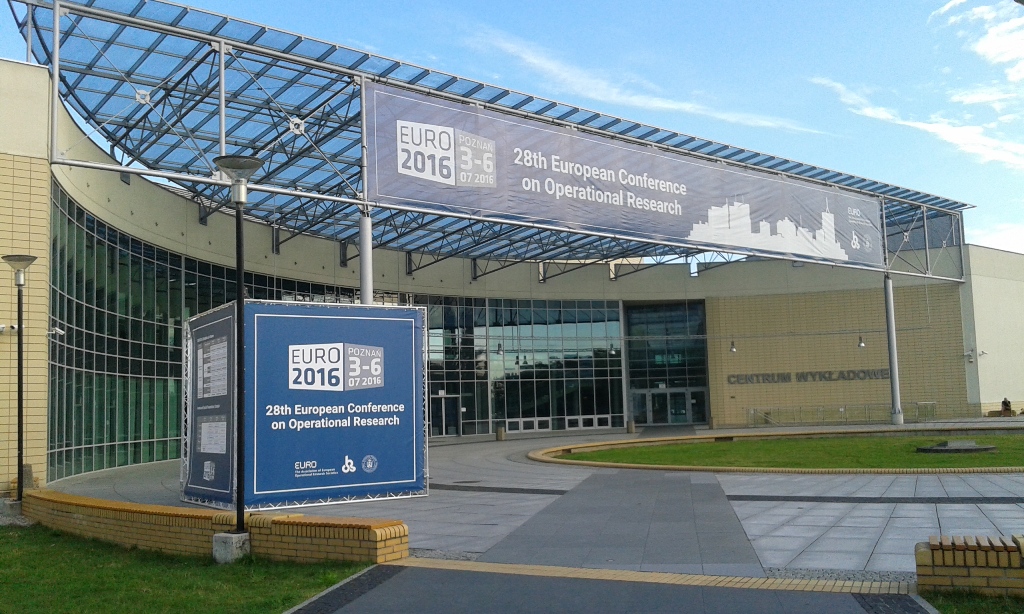 Building BM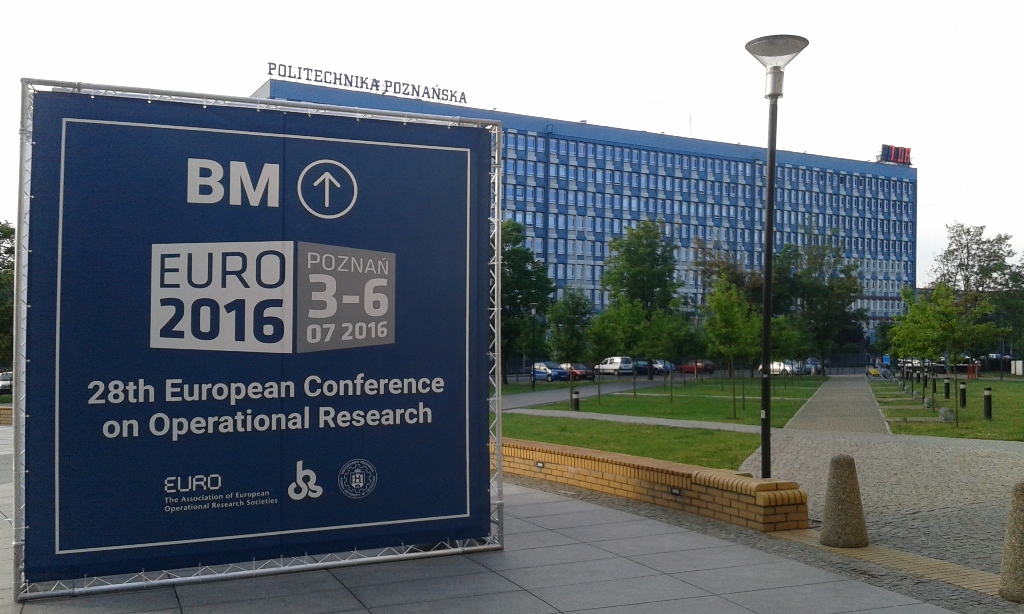 Lecture rooms
Technical sessions will be held in four building on campus:
► CW: Centrum Wykładowe / Lecture Centre
► BM: Budowa Maszyn / Mechanical Engineering
► WE: Wydział Elektryczny / Faculty of Electrical Engineering
► PA: Pasaż (Łącznik) / Passage
The room numbers indicate the building, floor and room number.